Abandoned busts of US presidents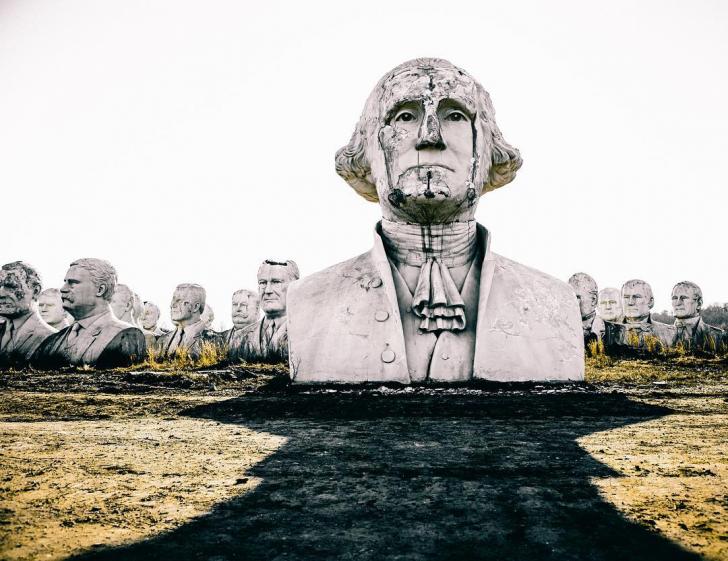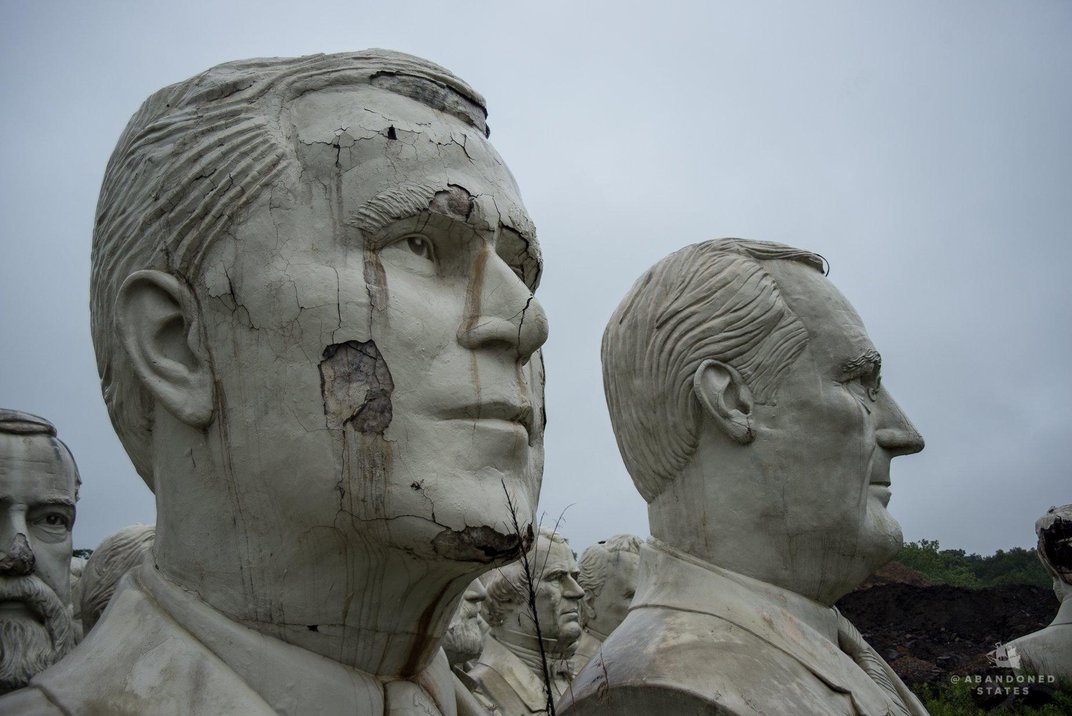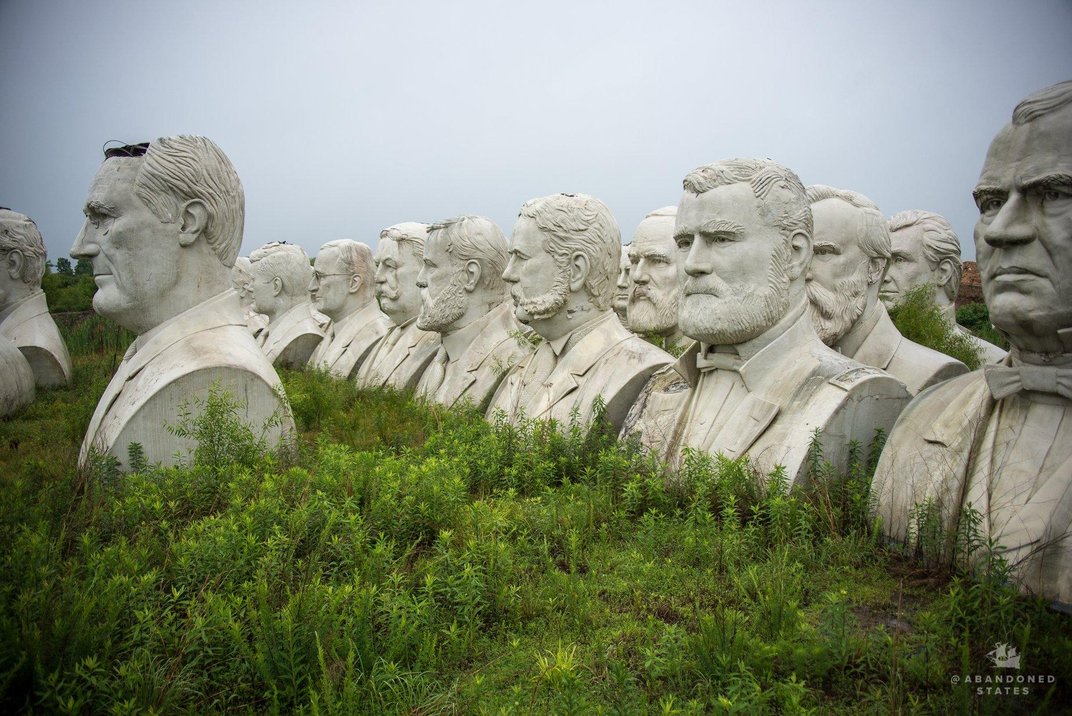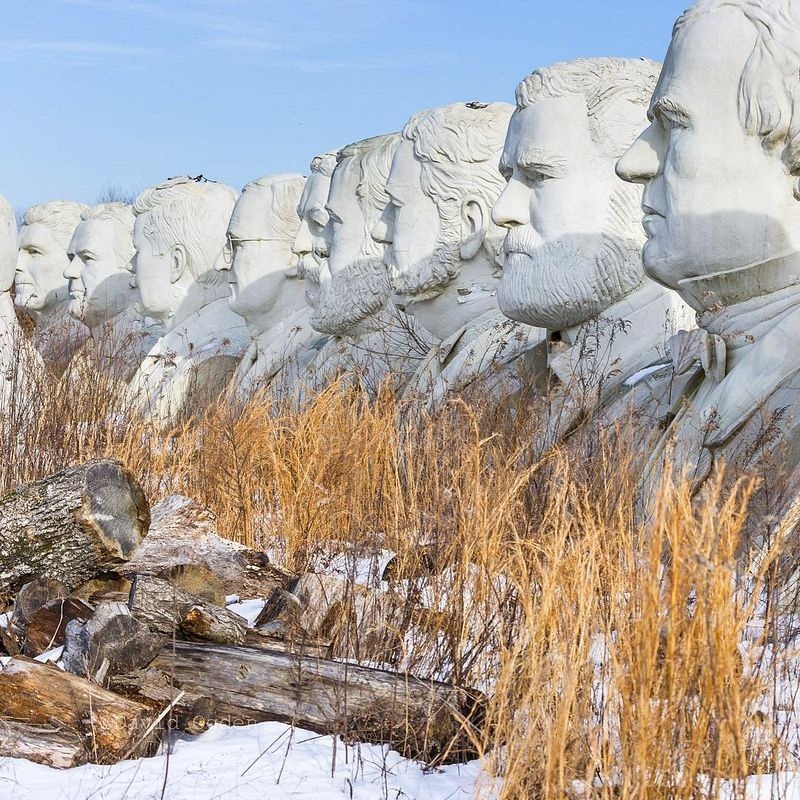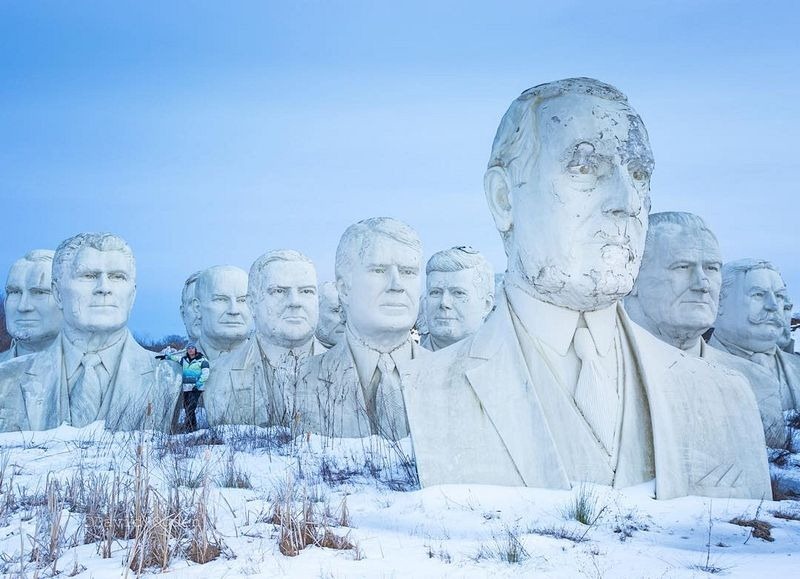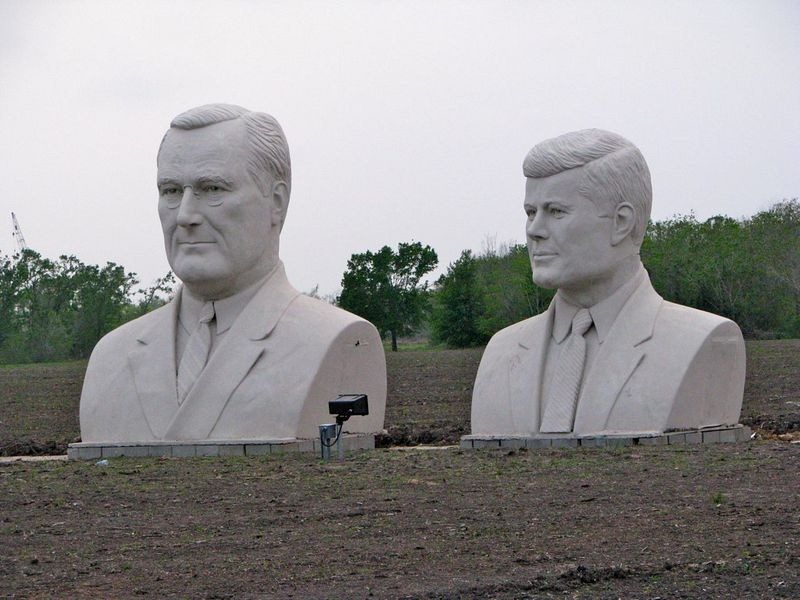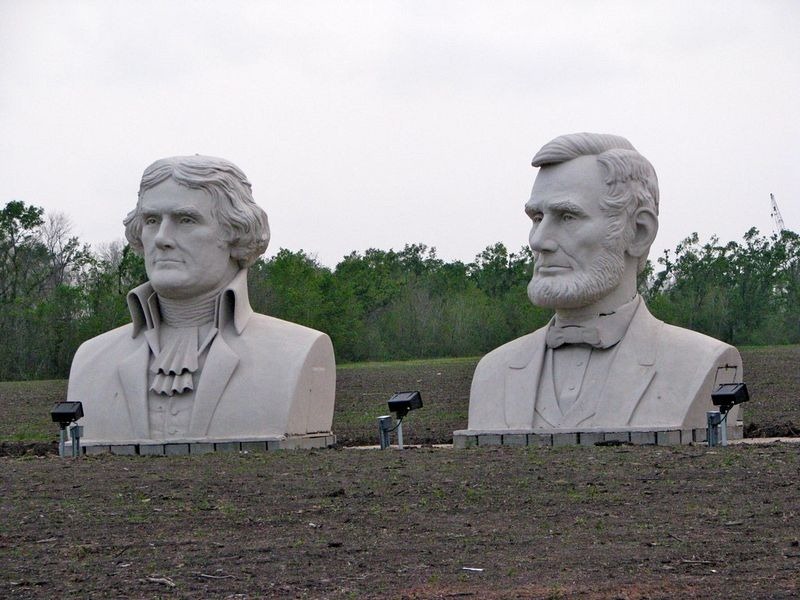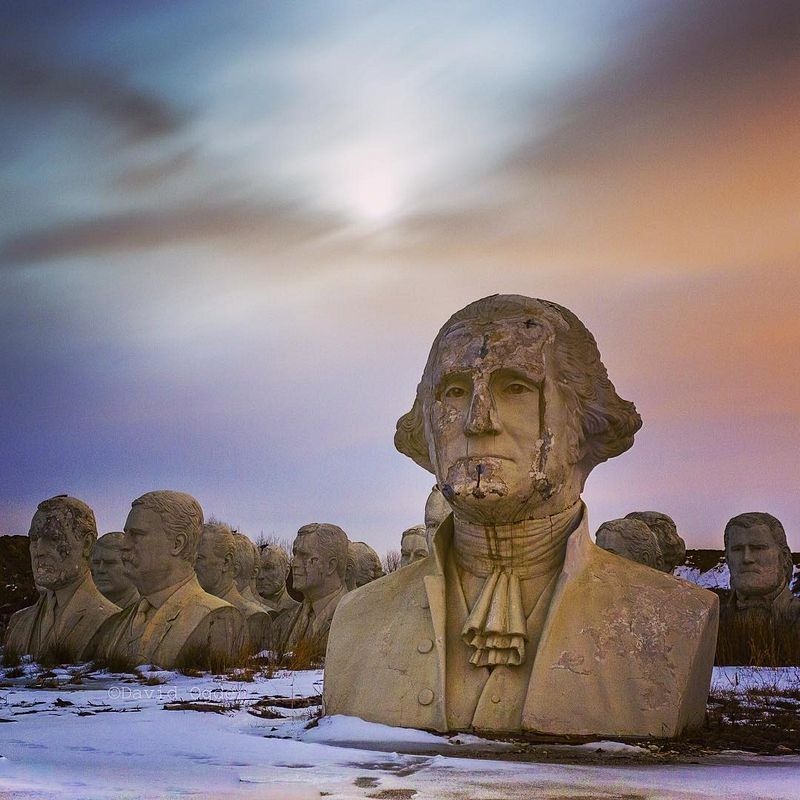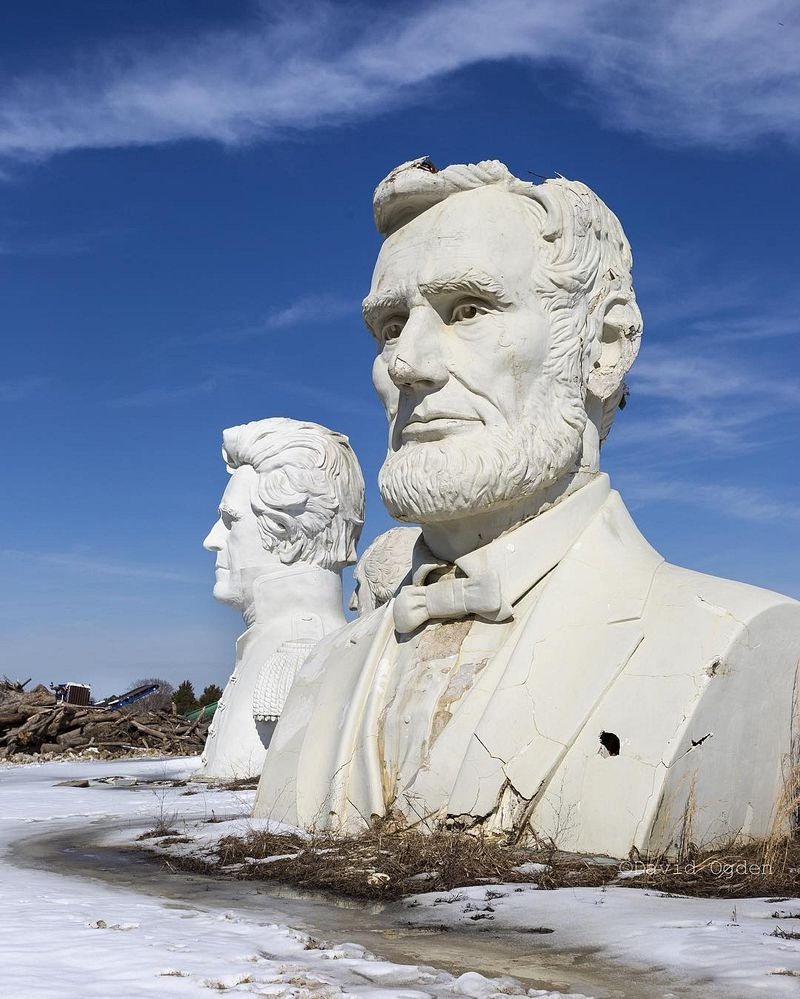 They were supposed to be an attraction that drew history buffs and Williamsburg tourists to Presidents Park near Water Country USA. But, the giant busts that depicted the presidents of the United States never did draw the crowds that their creators (and investors) had hoped.
In 2010, the Presidents Park closed six years after it opened.